Divya Marathi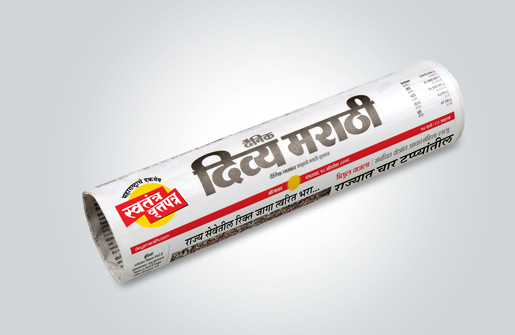 2011 saw another foray into a regional language by the Dainik Bhaskar Group. New, independent and courageous, Dainik Divya Marathi rapidly became synonymous with the voice of Maharashtra. With its hard-hitting and bold journalism, the newspaper came to be recognised as Maharashtra¡¯s Only Independent Daily.
While the main newspaper addresses larger issues of international, national and local news, politics, business and sports, a series of specialised supplements are also published. From lifestyle articles to sting operations, from modern glamour to urban problems and local grievances - Divya City, Madhurima, DB Star and Rasik cover a vast range of topics and form an integral part of our product base. These supplements concentrate on fulfilling specific readership needs and simultaneously offer advertisers a focused reach to niche target audiences.
Growing from strength to strength in Central Maharashtra, Divya Marathi has 6 editions (Aurangabad, Nashik, Jalgoan, Ahmednagar, Solapur and Akola) with a readership of 30.05 lakh readers (Source IRS 2017 TR).